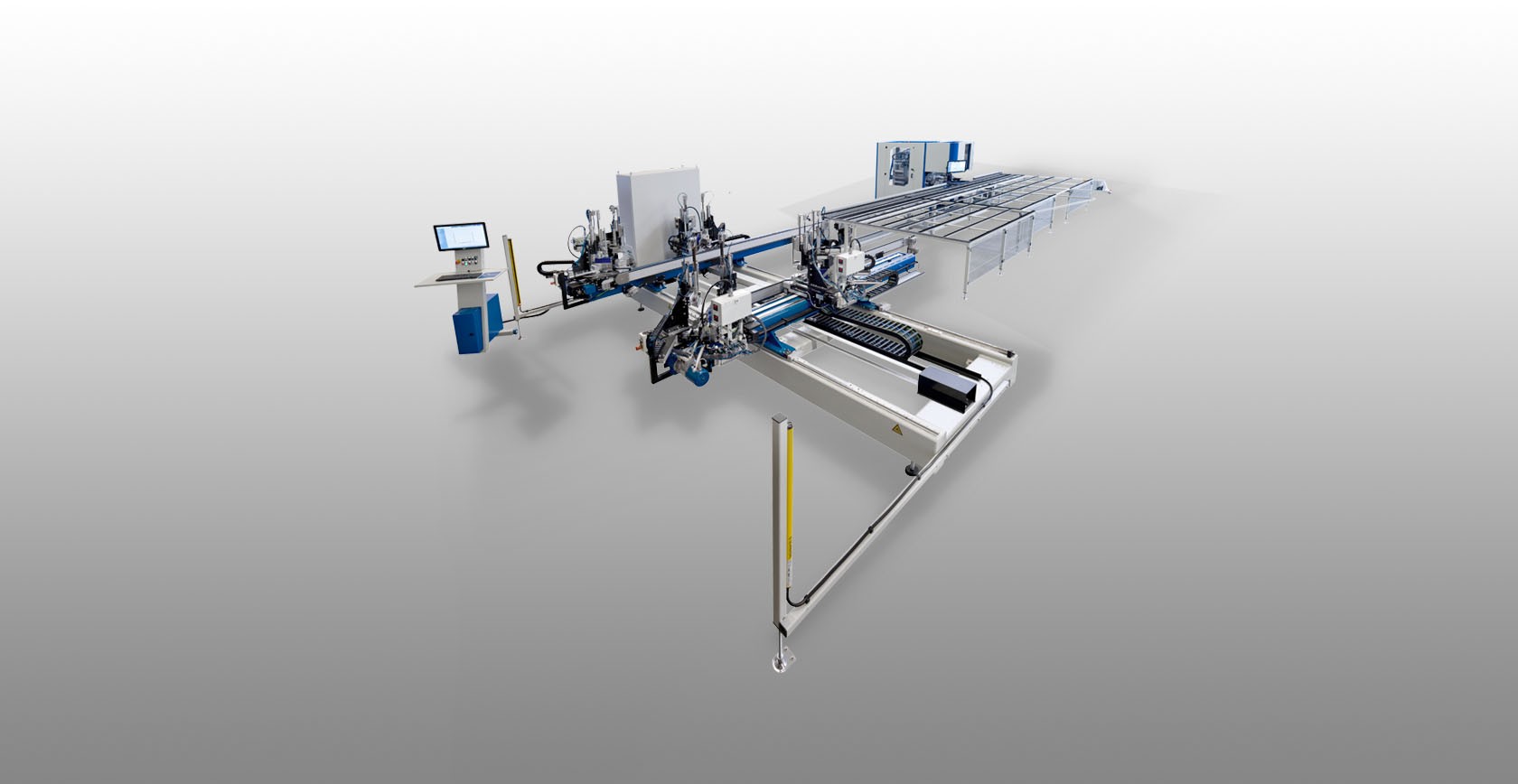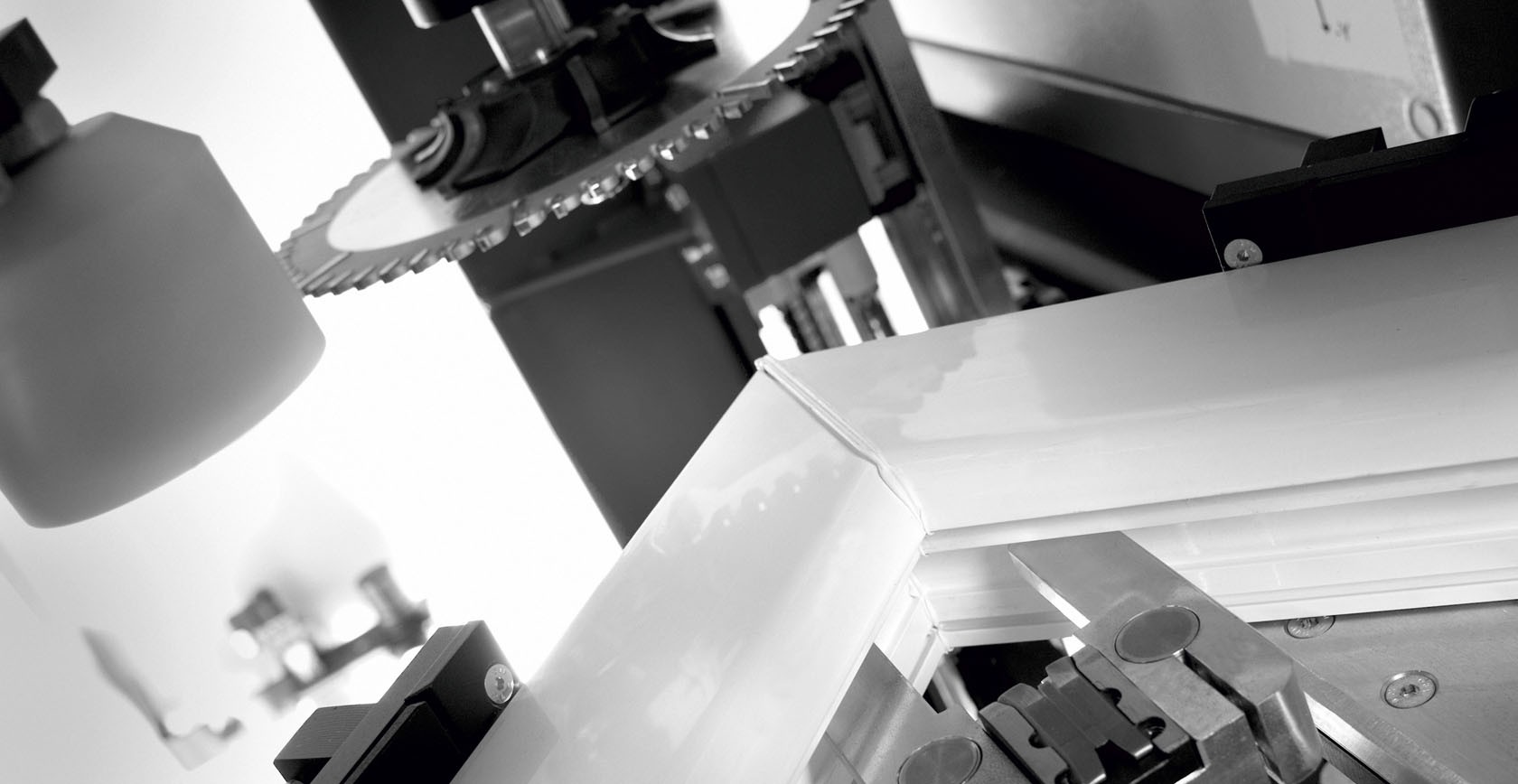 TURBO-LINE - Welding and corner cleaning production line
The powerful, exclusive automation concept for your PVC window production. The Turbol Line sets new standards and operates at the highest level of quality.
A productivity increase of up to 50% on your existing floor space.
Up to 170 window units per 8 hours.
The welding cycle of less than 60 seconds is the guaranty for the concept of this line (welding cycle alone without loading or unloading of the profiles).
Consisting of:
Horizontal 4-head welding machine
Diagonal and parallel joining process
Horizontal buffer station as a cooling area and transport unit
4-axis corner cleaning machine
High-temperature welding
Welding foil quick change system
Fixture block quick change system
Elastic intermediate plates for tolerance compensation
Heated limitation plates
Welding bead limitation on support and clamping plates, 2 mm
(0.2 mm possible as an option)
Heated welding bead limitation
Welding parameters can be programmed individually
Protection equipment complies with CE
Horizontal outfeed unit
Individually programmable welding parameters
Data management via a database
Min. depth 45 mm
Max. depth 120 mm
Min. facing width 25 mm
Max. facing width 130 mm
Min. element size 330 x 325 mm
(When the gasket limitation with blade system is used, 470 x 470 mm)
Max. element size 3,000 x 4,000 mm