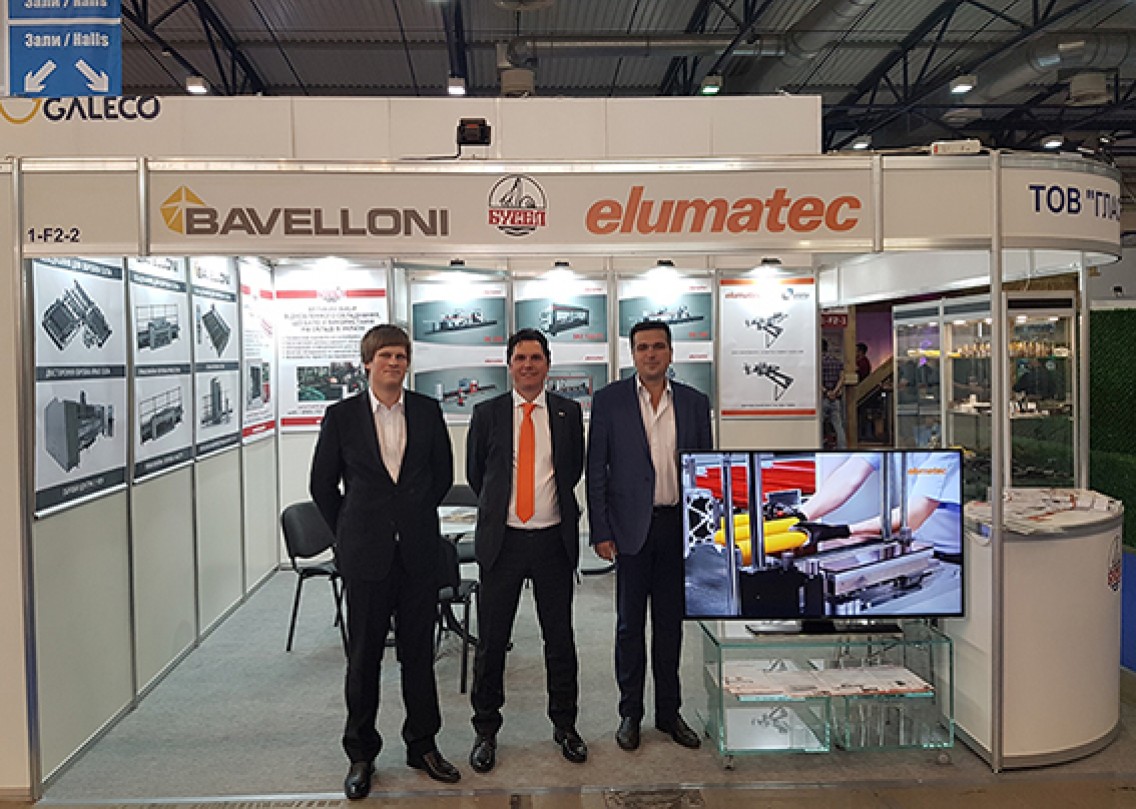 30/05/2018
WorldBuild exhibition in Kiev
elumatec launches partnership with glass wholesaler Busel
Close to customers is the elumatec philosophy, and it applies even in regions far away from Germany such as Ukraine. The elumatec team were in attendance at WorldBuild 2018 in Kiev, showcasing the latest machines and appearing alongside a new partner in glass wholesaler Busel, following a cooperation agreement reached in November 2017.
At WorldBuild the partners were meeting their customers as partners for the first time. Popular products such as the DG 244 double mitre saw and the EP 124 corner crimper were on display at a joint stand covering 25m2, and visitors in Kiev also showed interest in smaller machines such as the KF 178 3-spindle copy router and machining centres such as the SBZ 140. Wholesaler Busel sells smaller elumatec machines and supplies spare parts in Ukraine. It specialises in equipment for glass processing, and with its 18 technicians it can support customers with repairs and restorations.
Complementing the team are three sales experts, who in future will be tasked with selling larger machines and lines to customers in Ukraine as part of a planned independent sales network. "We are delighted that our colleagues and their partners in Ukraine are fully committed to a market which still presents a large number of challenges", said elumatec CEO Ralf Haspel. "As the appearance at WorldBuild shows, there is still a great deal of potential here."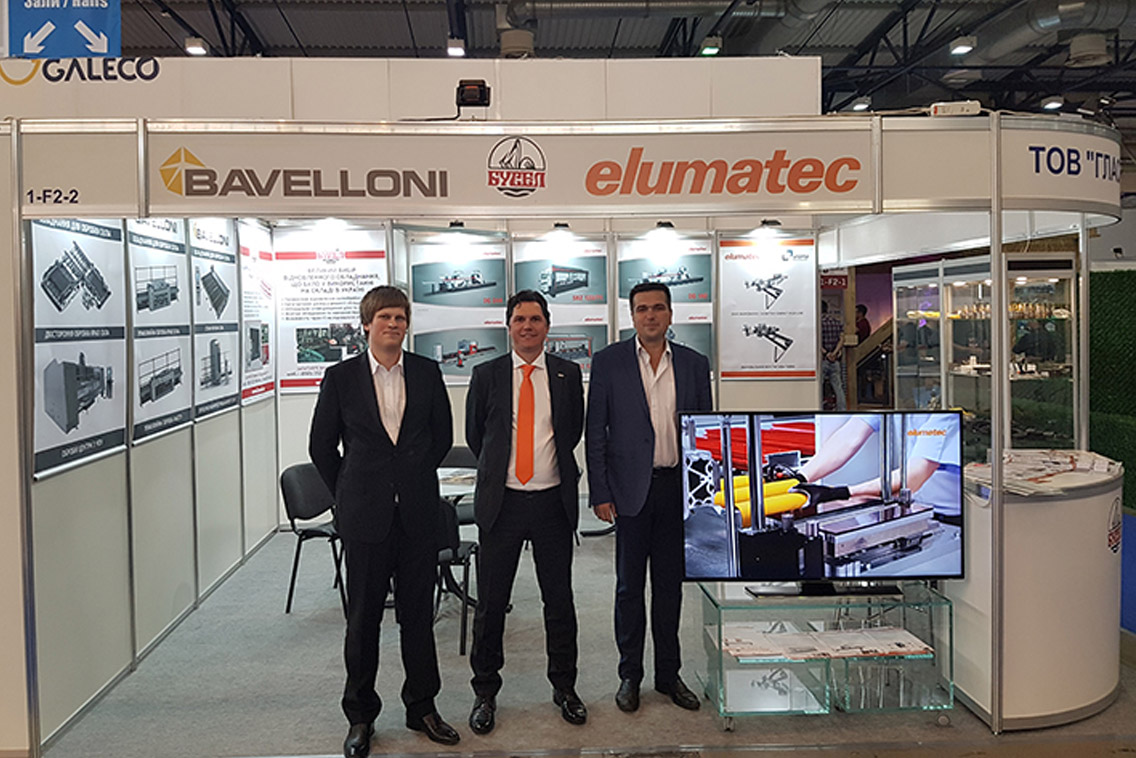 Together at the exhibition: Alexander Kondarev (centre), Sales Director Ukraine, Georgia, CIS and Mongolia, with Dmytry Mesel-Veselyak (left)
and Sergey Melnik (right) from the Equipment Sales team at elumatec partner Busel.
Image copyright: elumatec AG, Mühlacker
---