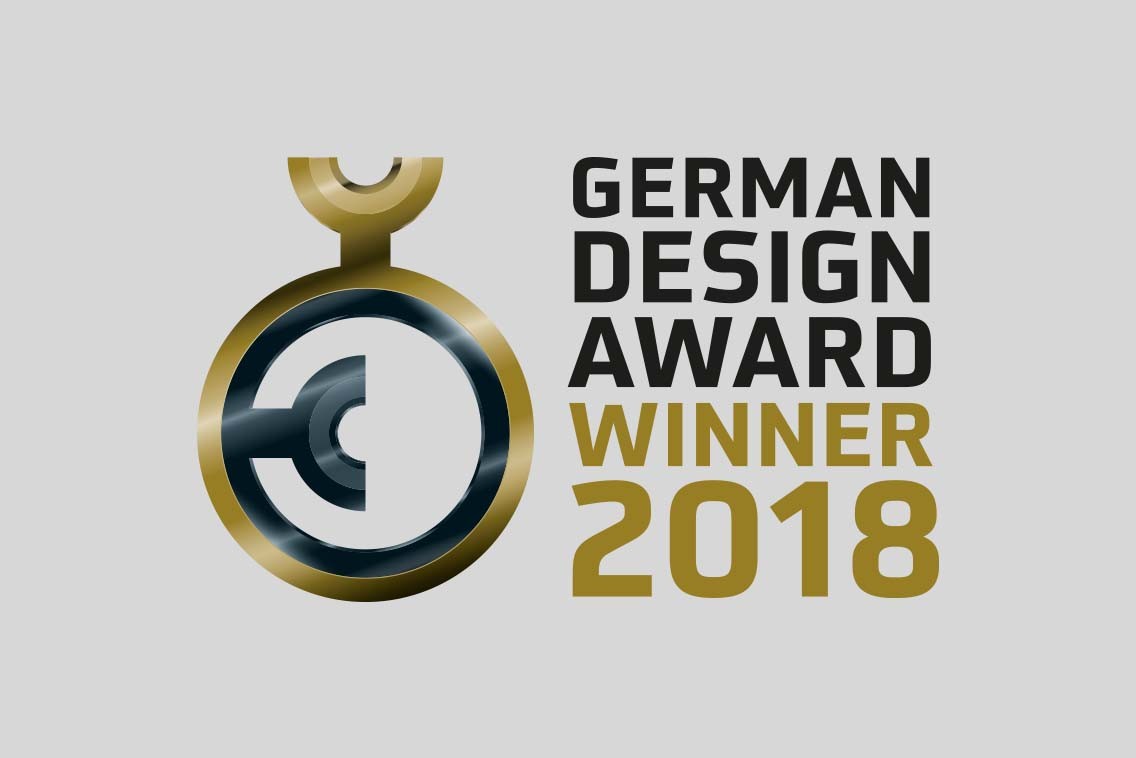 25/10/2017
Winner of the German Design Award 2018
The SBZ 122/75 5-axis profile machining centre wins the German Design Award 2018
The German Design Award is the main international prize awarded by the German Design Council. Its aim is to discover, publicise and recognise unique and innovative design trends. Every year, high-quality submissions are received from the world of product and communication design, which all in their own way break new boundaries in the international design landscape. Launched in 2012, the German Design Award is one of the world's most highly regarded design competitions and enjoys a prestige which extends far beyond specialist circles.
The SBZ 122/75 5-axis profile machining centre for economical and efficient machining of aluminium, steel and PVC profiles is unique in its class. The new elumatec machine stands out with its ultra-high precision, unbeatable versatility and figures for speed and acceleration which have never been achieved before in this market segment. Extremely compact - with a minimal footprint.
And the best thing: Innovative drive and control technology reduces energy consumption by up to 30% compared to previous models.
---