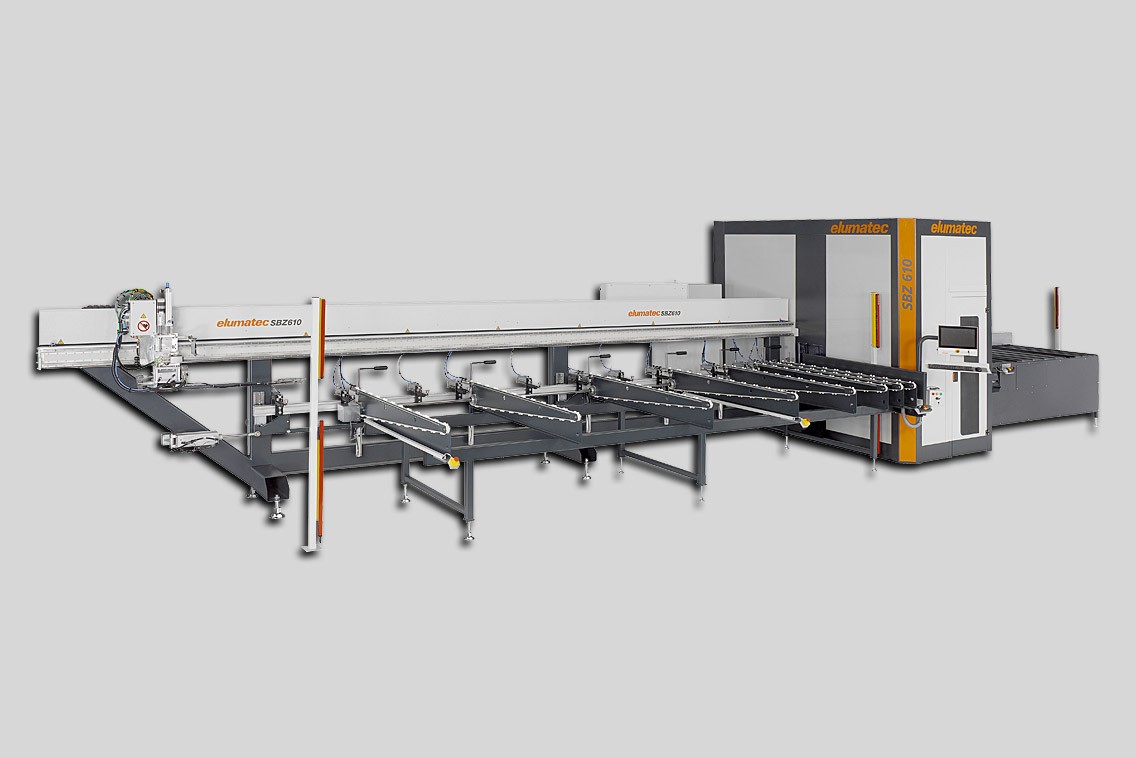 17/04/2018
THE EVERGREEN SBZ 6 SERIES
Continuous and innovative enhancement since 1998
The success story of our 6 series profile machining centres begins with the SBZ 610/03. We have continuously and intensively developed the 6 series ever since, making it the favourite option for many customers.
Aluminium, PVC, window, door and curtain wall manufacturing: we have used our compact and robust profile machining centres for profile machining since 1998.
Whether for small craftsmen or heavy industry, the constant enhancement of the 6 series is driven by the need for efficient profile machining. Our profile machining centres are designed and built so that the largest possible number of machining tasks can be included in the automated process and do not have to be done manually.
This has proved the recipe for long-term success: the SBZ 6 series is one of our longest-running products, with some 1000 profile machining centres sold.
1998
SBZ 610/03
The success story of the profile machining centres began in 1998 with the SBZ 610/03 cut-to-length centre. This profile machining centre was the first on the market to work independently of the profile type without support blocks, a design which enables profiles to be changed over or retrofitted quickly and conveniently. The SBZ 610/03 was developed with a number of different variants, including as a sawing centre (SBZ 610/13) with an upstream machining station which can also be used for aluminium machining.

Cut-to-length centre SBZ 610/03
2003
SBZ 608 & SBZ 615
The first downstream centre, the SBZ 608, was launched in 2003. This profile machining centre allows both PVC machining as well as drilling and screw driving through reinforcement steel with the PVC profile to be carried out.
In the same year the ultra-fast SBZ 615 PVC sawing and machining centre was developed.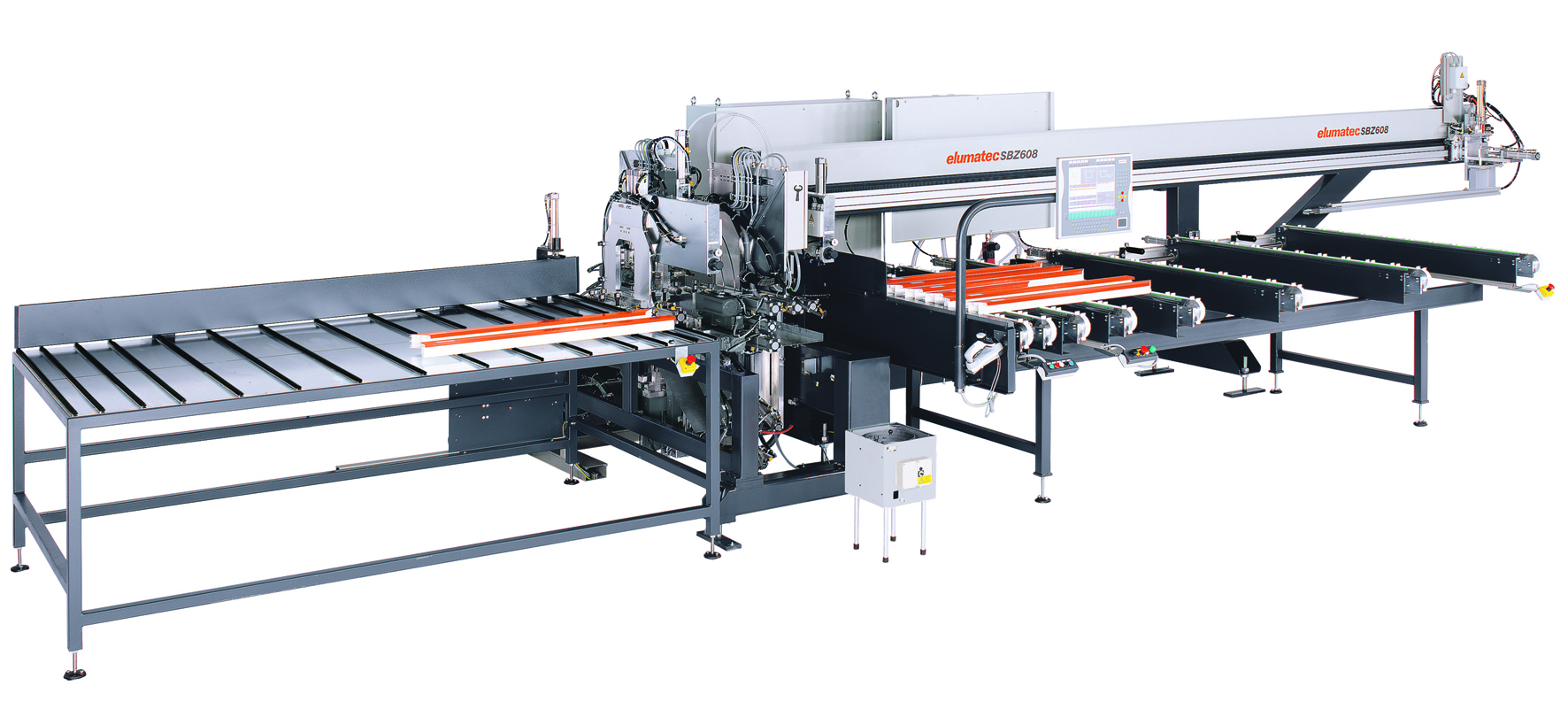 Downstream centre SBZ 608
2006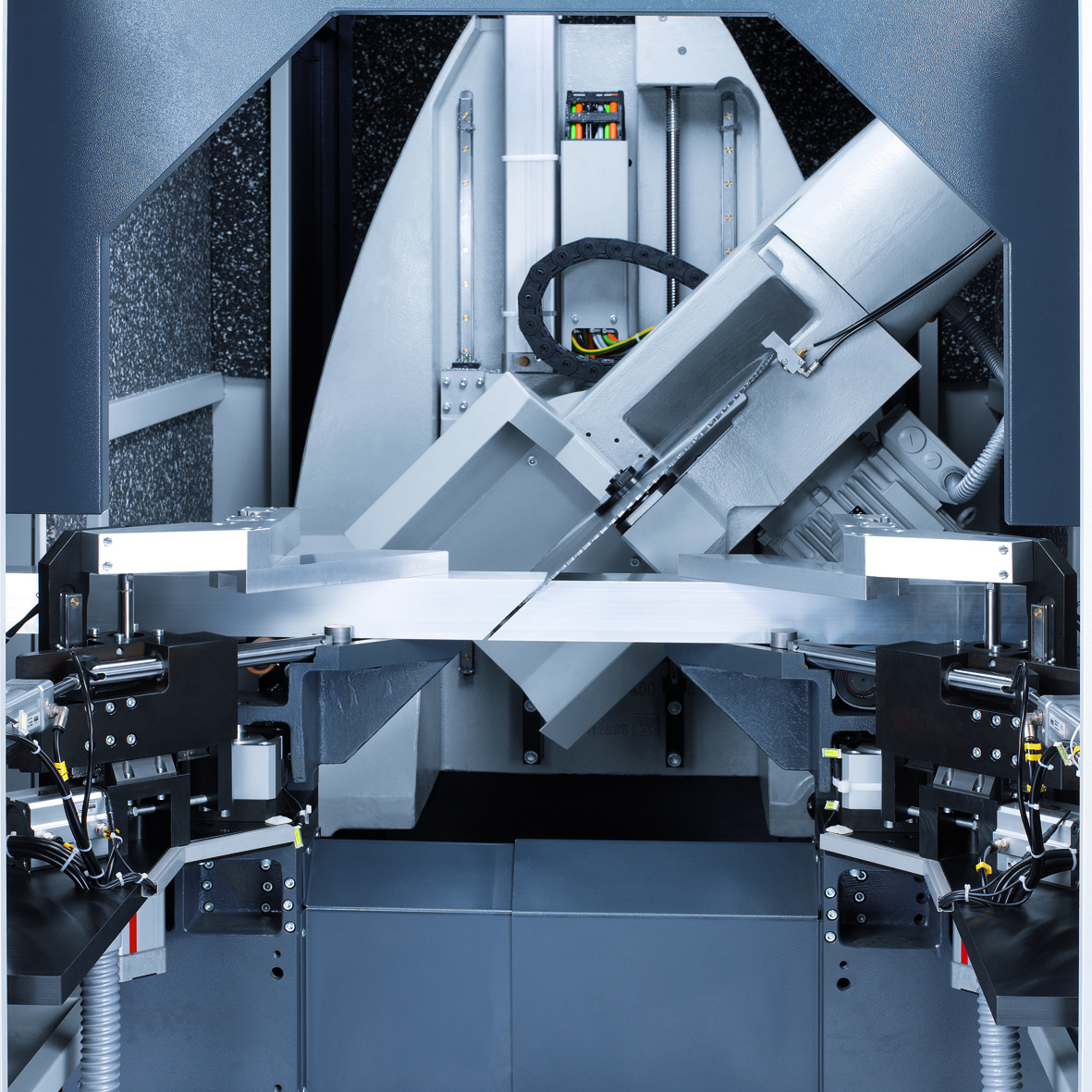 SBZ 630
In 2006 the high-performance SBZ 630 profile machining centre was developed specifically to meet the high demands of the aluminium market. Produced in a solid cast design, the profile machining centre can also be used when different profile sizes and shapes are required thanks to a saw unit which can tilt and swivel.
2007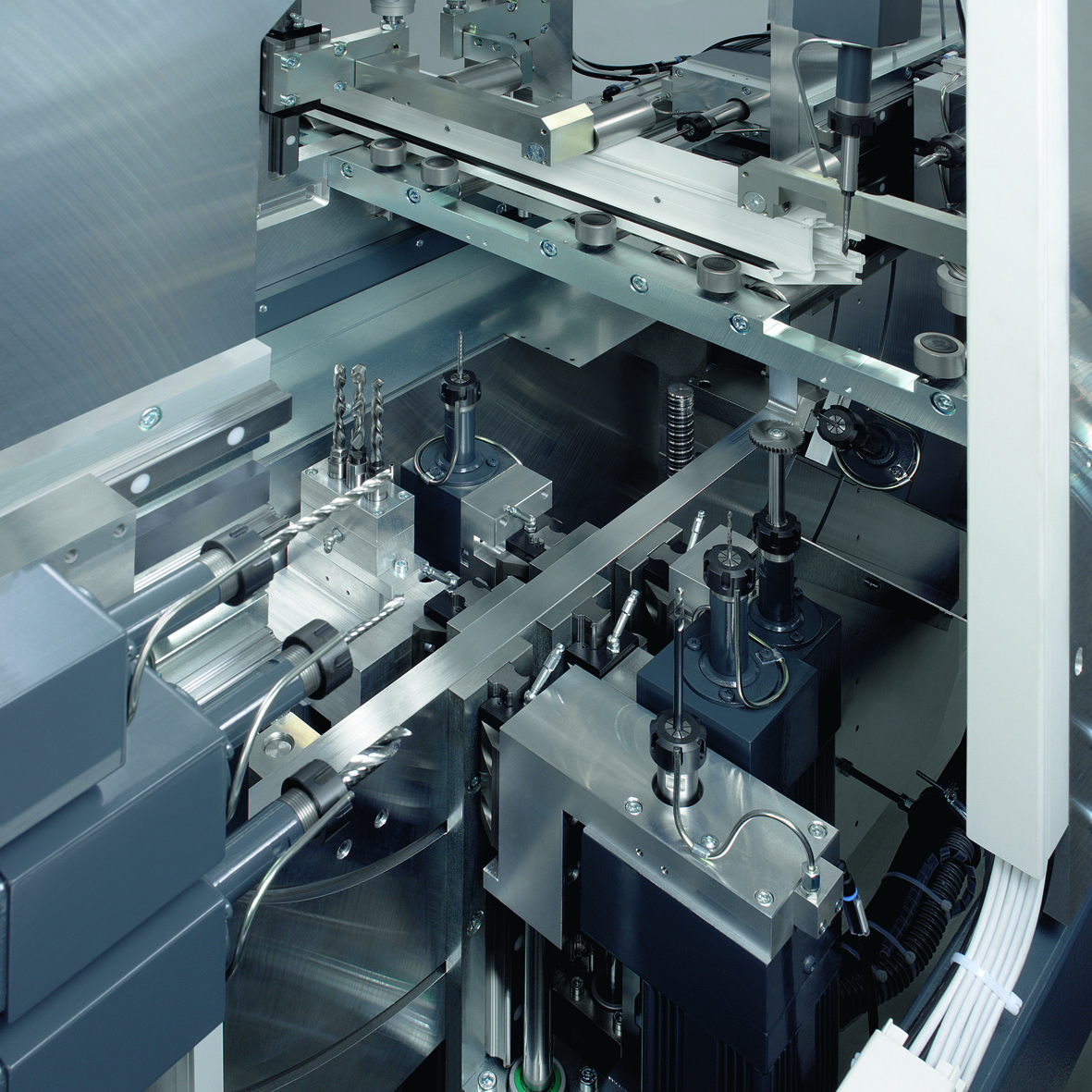 SBZ 609
In 2007 we developed the evergreen SBZ 609 profile machining centre for PVC. It is capable of running a 4-head welding and corner cleaning production line. The profile machining centre with an external reinforcement screwdriver system is designed so that it can be connected to an SBZ 610 to form the patented SBZ 620.
2011
SBZ 616, SBZ 617 & SBZ 618
2011 saw the arrival of a whole family of new profile machining centres, starting with the versatile SBZ 616 sawing centre. The SBZ 617 is a machining centre for PVC profiles with a ring module which allows machining from all sides. The SBZ 618, a combination of SBZ 616 and SBZ 617, completes the family. For those starting out with automation, it opens up a wide range of potential applications.
| | |
| --- | --- |
| | |
| Cut-to-length centre SBZ 616 | Profile machining centre SBZ 618 |

2012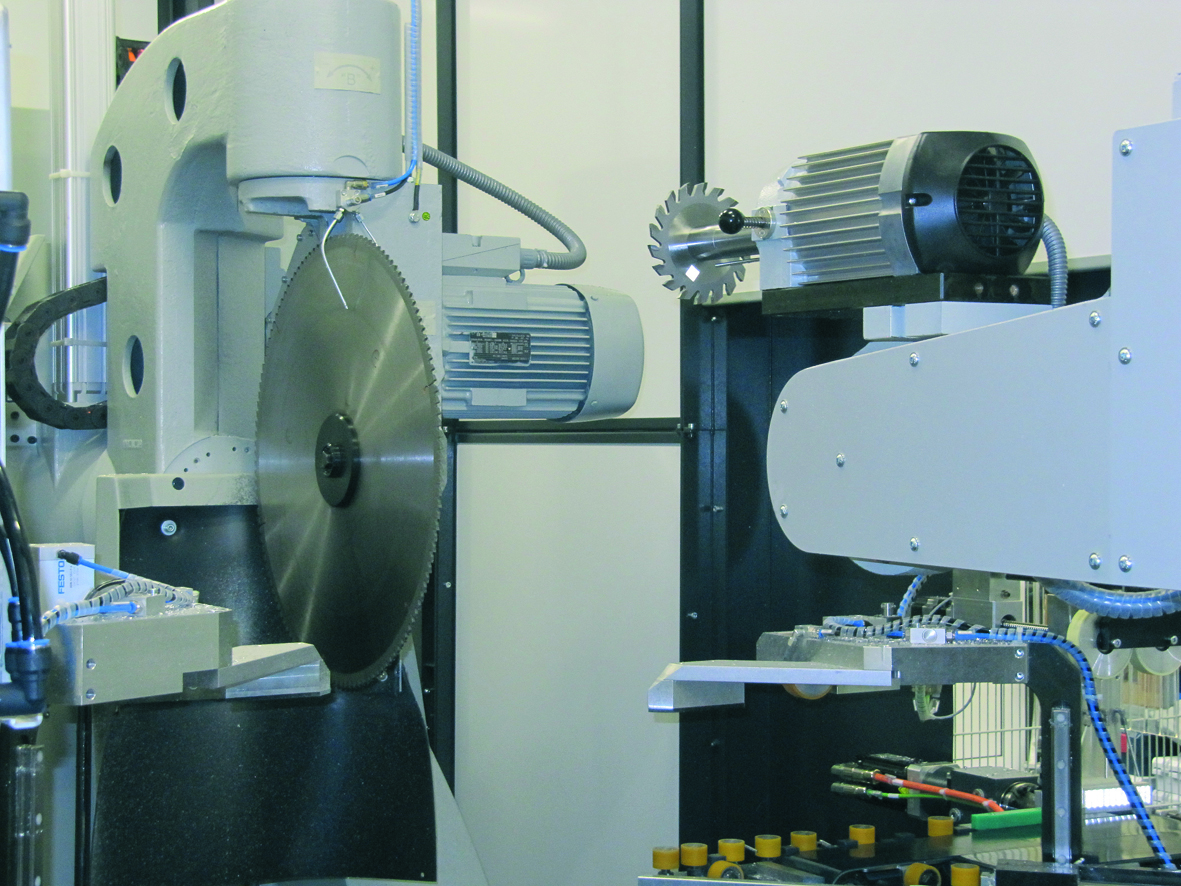 SBZ 631
In 2012 the SBZ 630 profile machining centre was developed into the SBZ 631 and a notch unit was added.
2015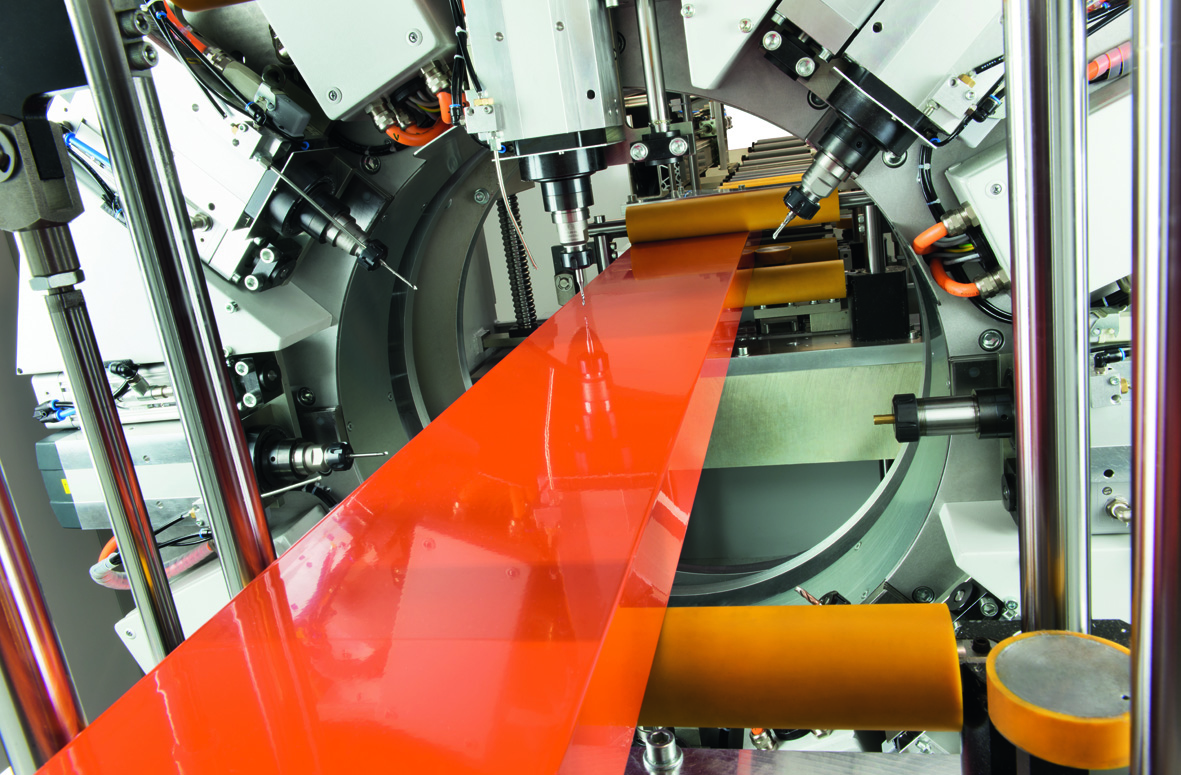 SBZ 628
Maximum versatility: in 2015 we combined the passthrough principle with a tension device in the machining station to develop the SBZ 628 profile machining centre. This produced an enormous range of potential uses, paired with fast speeds and high levels of accuracy. The rotating assembly, high-power router motor and the large machining area make the SBZ 628 ideally suited for windows, curtain walls and the industrial sector. With over 100 units installed in just two years, the SBZ 628 has proved a big success.
2017
SBZ 628 with cutting unit
The SBZ 628 profile machining centre was enhanced with the addition of a horizontal cutting unit in 2017, making it even more versatile for sawing and notching. This means it is perfect for the highly complex requirements of commercial construction and curtain wall manufacturing.
---