22/01/2019
MTP-Award
Award winner! SBZ 122/75 wins MTP "Gold Medal 2019" award – and with your help it can go even further!
elumatec is celebrating its latest award! Together with elumatec Polska Sp. z o.o., our Polish subsidiary, we are delighted and proud to announce that the SBZ 122/75 profile machining centre has won the MTP Group's prestigious "Gold Medal 2019" award. The machining centre will be on display at the next Windoor-Tech, part of BUDMA 2019, from 12 to 15 February 2019 in Poznan, Poland. What more incentive could there be for all our customers and business partners to visit us there at our stand!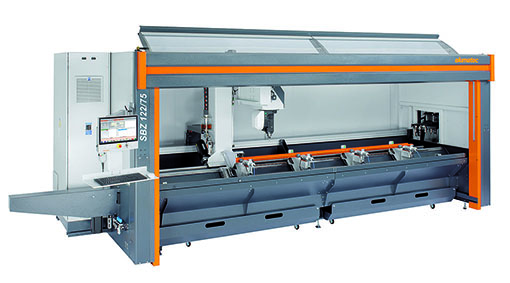 Award winner: the elumatec SBZ 122/75 profile machining centre has 5 axes for efficient machining of aluminium, PVC and steel profiles.
Image copyright: elumatec AG, Mühlacker
But that's not all: the competition is still ongoing, and we are now in contention for the "Gold Medal – Consumers' Choice" award. Please give us your support, as we can only win if we all do our bit! Cast your vote for the SBZ 122/75 machining centre by visiting http://www.zlotymedal.com/en/consumers_choice-voting/297/, and please share the link! Voting is open until mid-March, and you can vote once a day using your phone, tablet and computer. Thank you in advance for your support!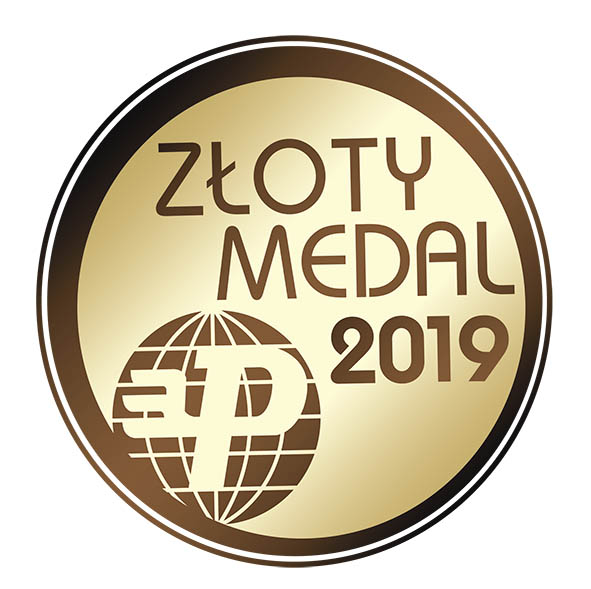 The MTP Gold Medal is a prestigious award for modern, innovative products developed using cutting-edge technology.
Image copyright: elumatec AG, Mühlacker
---