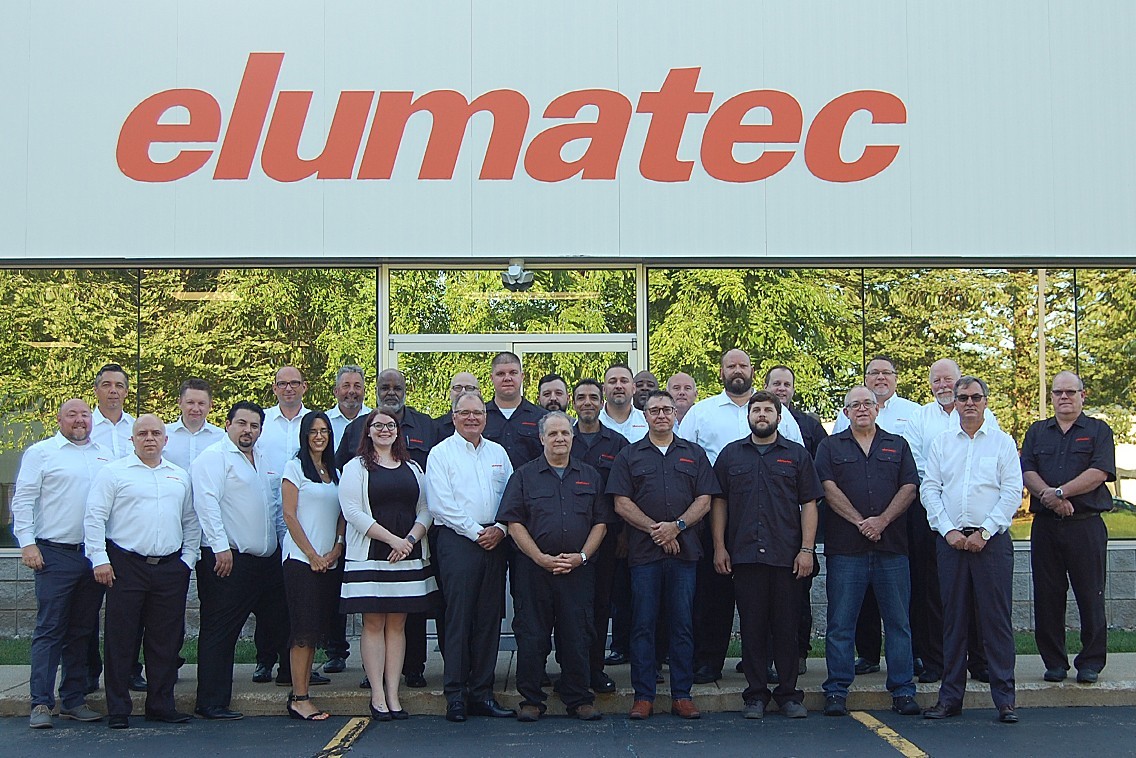 21/08/2019
elumatec North America
In-house TechDays a huge success for elumatec North America
To celebrate its 25th birthday, elumatec subsidiary elumatec North America Inc. hosted its first in-house "TechDays" – and the event was a resounding success.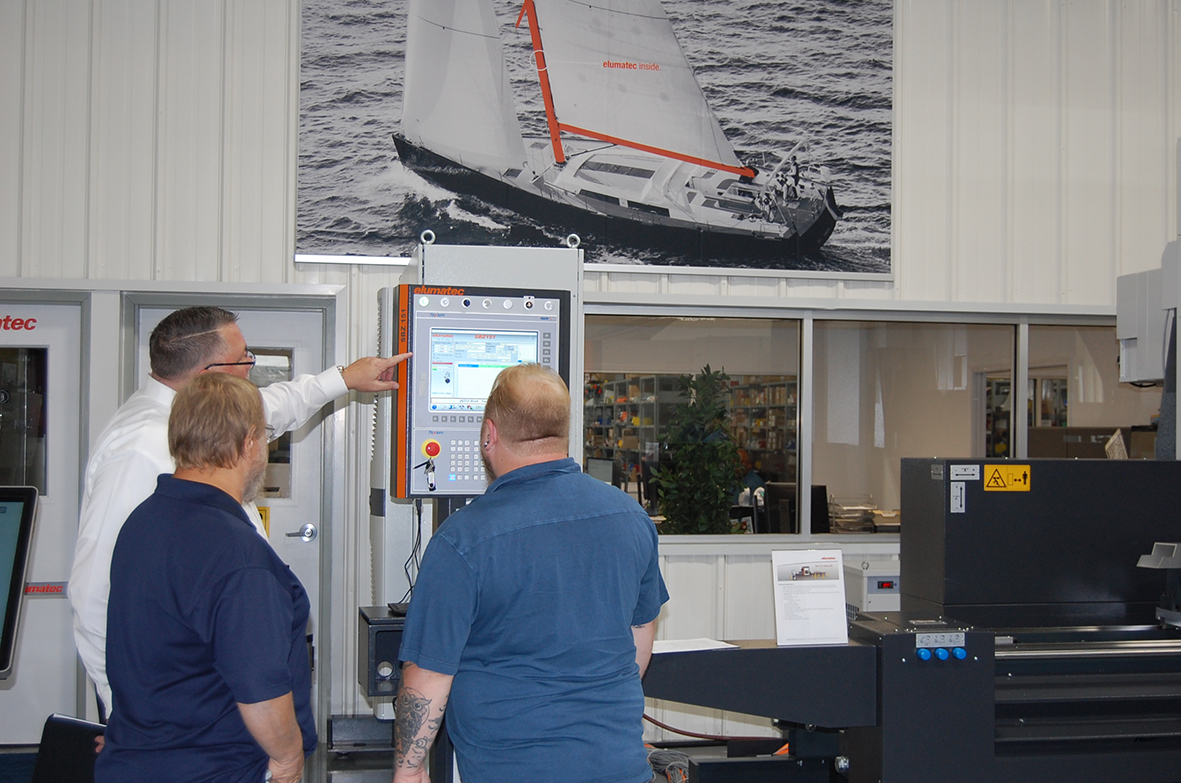 Live demonstrations of the latest elumatec solutions on the machines themselves.
Image copyright: elumatec AG, Mühlacker
From 30 July to 1 August 2019 our American colleagues welcomed over 150 visitors representing almost 100 different companies from across America, Canada and Mexico to the company site in South Bend, Indiana, where in the display area those in attendance had the opportunity to find out more about the entire elumatec range and our eluCad software. The three-day event at the Info Center gave customers and interested parties the chance to see live demonstrations of the machines and discover the user-friendly eluCad software for themselves by trying it out in the state-of-the-art training facility.
We would like to take this opportunity to thank our software partner Orgadata, creator of Logikal, for their cooperation.
"Our first TechDays for elumatec North America were a great success, and not just because we closed lots of sales and registered a large number of new enquiries. Many of our customers immediately asked if we would be repeating the event next year, which we definitely will be doing", said Matt VanCoppenolle, Vice President of Sales at elumatec North America. "We love hearing this kind of feedback – and it confirms that our in-house TechDays are the right way to spread the message of what we think both makes up our core expertise and gives us a competitive edge: individual, professional consultation on our high-quality products from experts, invaluable personal contacts, long-term relationships based on trust and proximity to our customers", added Chris Nicholls, elumatec AG Regional Director with responsibility for the North American and other markets.
This view was shared by Ilija Ponjavic, Executive Director at our long-standing customer Marlex d.o.o., who told his company's success story at the TechDays and explained how elumatec made a key contribution to its growth.
More about this joint success story can be found here
---