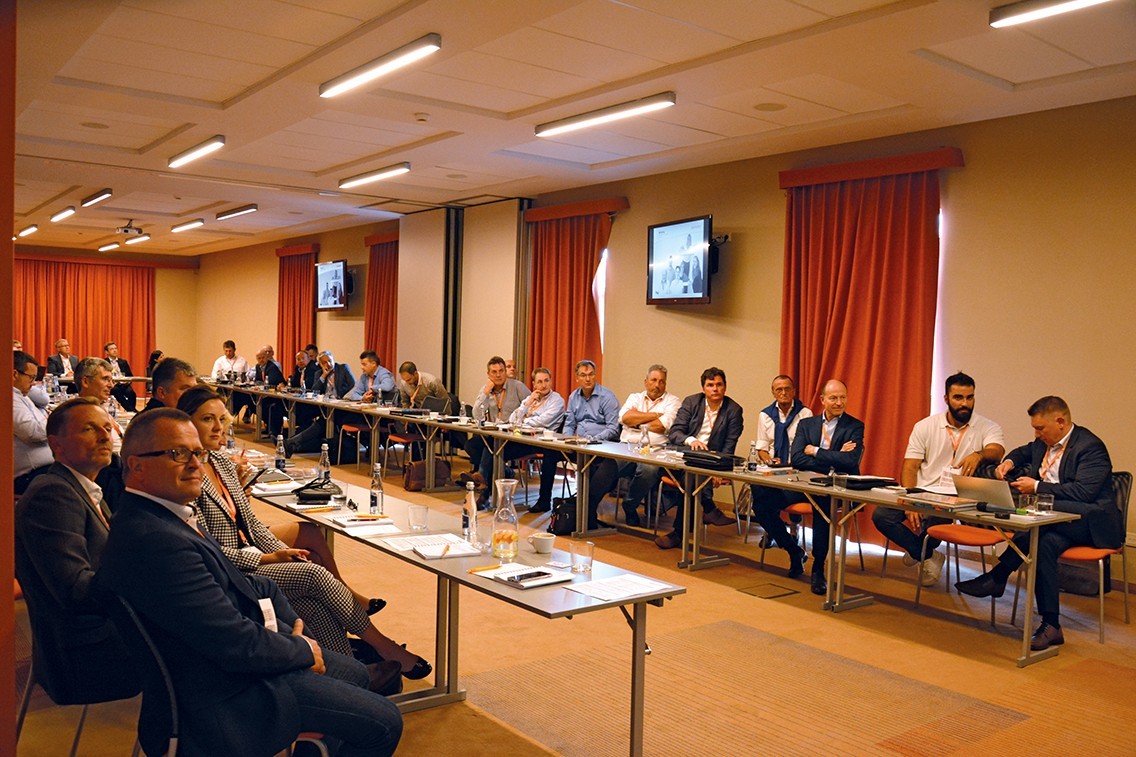 30/09/2019
elumatec AG
Visits to Extral and Eko Okna feature in successful first elumatec HUB Manager Meeting in Poland
From 10 to 12 September 2019, managing directors and other management personnel from elumatec subsidiaries around the world gathered in Jaroszowice, Poland, for the company's HUB Manager Meeting. More than 50 representatives were in attendance, and they used the three-day event to discuss the latest hot topics, ongoing developments, plans for the future and new solutions. While conferences were on the agenda for Tuesday and Thursday, on Wednesday attendees had the opportunity to visit the "Extral" aluminium extrusion plant, window and door manufacturer "Eko Okna" and the city of Krakow.
Frank Keller, who became elumatec CEO in September and was addressing international elumatec management for the first time in his new capacity, was delighted to get to know more elumatec leaders in person and looked forward to working alongside them in future: "Although we face major challenges, I am confident that we will overcome whatever comes our way with high levels of professionalism, teamwork based on trust and willingness to take on individual responsibility." Roman Wolstein, General Sales Director at elumatec AG, emphasised the importance of sharing knowledge and experience within the elumatec group ("Whoever works alone, adds. Whoever works with others, multiplies"), and other subjects discussed at the event were the company restructuring, the latest business figures, market trends, competitor products and the resulting requirements for new products.
As well as individual manager presentations, Managing Director of elumatec Polska Waldemar Lis also addressed the attendees: "The first HUB Meeting has been a great success. It is my conviction that the friendly atmosphere and the large number of new contacts people have made will have a positive effect on our collaboration as a team and consequently on the future development of elumatec."
Day two of the Meeting saw the conference rooms swapped for a coach trip. The first stop was the town of Zory and a visit to the Extral aluminium extrusion plant, which supplies aluminium profiles to customers across Europe and uses eluCad software and elumatec profile machining centres in production.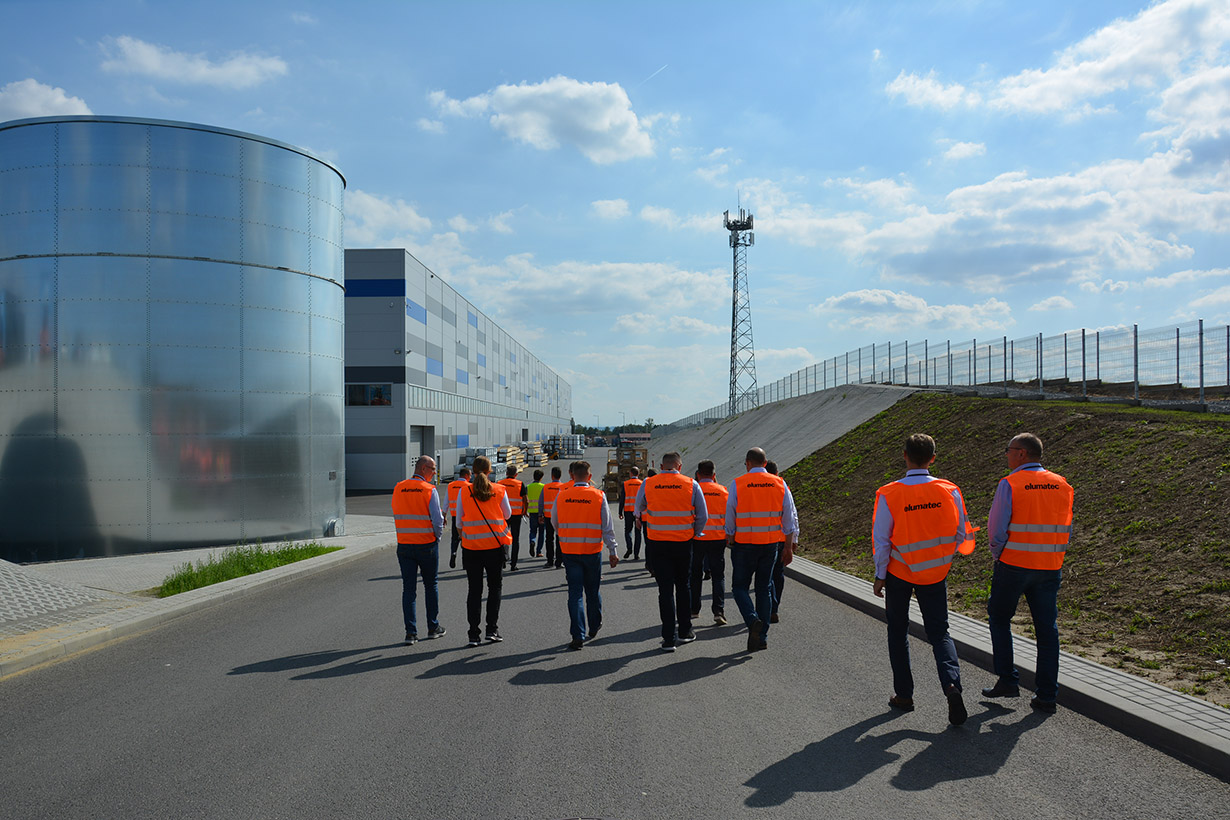 The managing directors and other elumatec management personnel were unmistakeable during the tour of the Extral aluminium extrusion plant.
Image copyright: elumatec AG, Mühlacker
The touring party then moved on to Eko Okna, one of elumatec's biggest global customers, where there was a chance to see some of the 150 or so elumatec machines the company has in operation.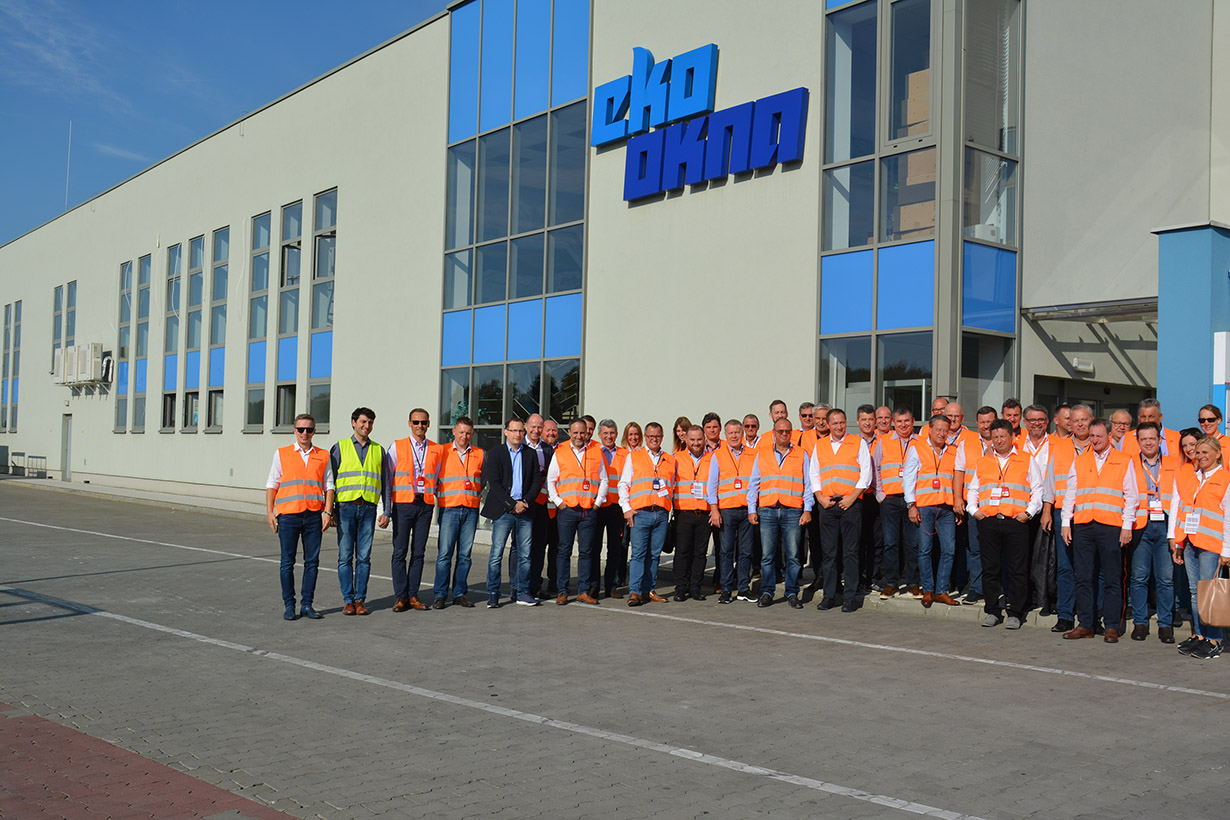 HUB Manager Meeting attendees visited window and door manufacturer Eko Okna.
Image copyright: elumatec AG, Mühlacker
Finally, to balance these visits to customer production sites with a little bit of culture, a tour of the historical city centre of Krakow was arranged. All in all, this year's HUB Manager Meeting was a triumph both at an organisational level and in terms of the subjects addressed, and next year we will be holding another Meeting in a different country. We are already looking forward to it, and we wish to take this opportunity to thank elumatec Polska for their warm hospitality and an extremely well-organised event.
---