22/05/2019
Top-class
elumatec AG among the very best in new reputation study
A new reputation study confirms that elumatec AG enjoys an extremely good reputation in the key areas of management, sustainability, products & service, cost-effectiveness and employer performance.
Conducted by the German Institute for Management and Economic Research on behalf of DEUTSCHLAND TEST and the business magazine FOCUS-MONEY, the study compiled and analysed almost 18 million mentions of the 5,000 largest companies in Germany from over 40 different sectors.
elumatec AG is one of the 1,300 companies which stood out decisively from their competitors in the study, putting it among the top 30 German mechanical engineering companies in terms of reputation.
The award of the "highest reputation" seal of quality shows that the company's customers consistently view both its products and the elumatec brand itself in a positive light.
"Not only does this confirm that we are doing the right things, it also serves as motivation for us to get even better. High-quality products and services tailored to the needs of our customers are at the heart of what we do – they're what make us a global market leader", said Ralf Haspel, CEO of elumatec AG, who added: "But we know that our customers and business partners expect a lot more than that, and quite rightly so! For that exact reason, we set great store by responsible and sustainable handling of all the resources we have at our company, as we believe this is the only way we can deliver the highest performance."
Read more here about our company and about our products.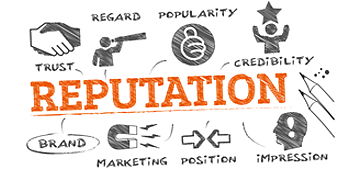 elumatec AG enjoys one of the best reputations among German mechanical engineering companies.
Image copyright: elumatec AG, Mühlacker
---