07/01/2019
elumatec History
Historical elumatec image featured in new Baden-Württemberg economics textbook published by Buchner
This summer the elumatec AG Marketing department was delighted to receive a request from C.C. Buchner, a long-established publisher of school textbooks from Bamberg, Germany. A new economics textbook called "#Wirtschaft 2, Baden-Württemberg" was due to be published in the 4th quarter of 2018, and fittingly in elumatec's anniversary year one of the pictures to feature in the book was a picture of elumatec from 1930.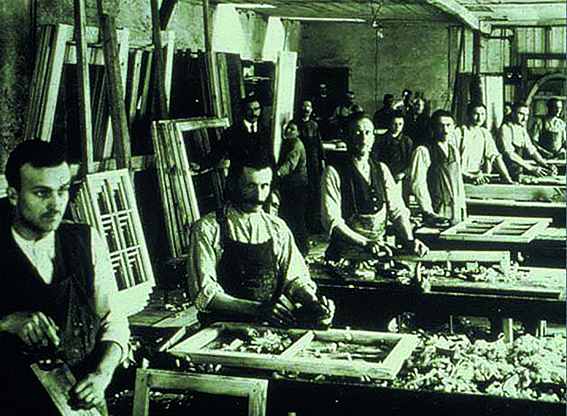 A bit of history in a school textbook: manufacturing windows with the ELU MT1 dish grinding machine, which revolutionised carpentry in the 1930s.
Image copyright: elumatec AG, Mühlacker
"First of all, we are delighted that a part of our company's 90-year history is being immortalised through a picture in a school textbook, as we firmly believe that only those who know their roots can actively shape the future. That has always inspired the staff at elumatec AG in what they do, and we are convinced that this attitude endures among the young, inquisitive minds of today", said Ralf Haspel, CEO of elumatec AG, Mühlacker.
The publisher is also in little doubt: "Children and young people in the 21st century grow up already surrounded by all sorts of modern technology, so they often aren't aware of how much it has altered work and everyday life. By looking at a company with such a rich tradition as elumatec AG, we can trace these developments and compare the working environment of today with how it used to be in order to make young people aware of how German society has changed. We would like to thank elumatec AG for allowing us to use an image of the company from days gone by for this purpose in our "#Wirtschaft 2" textbook", said Katharina Nieratschker, economics textbooks editor at Buchner.
The textbook was published in print, as an e-book and as a livebook on 20 November 2018, and it also features a digital classroom assistant to help teachers with their preparation. All textbooks will be in use for at least 10 years.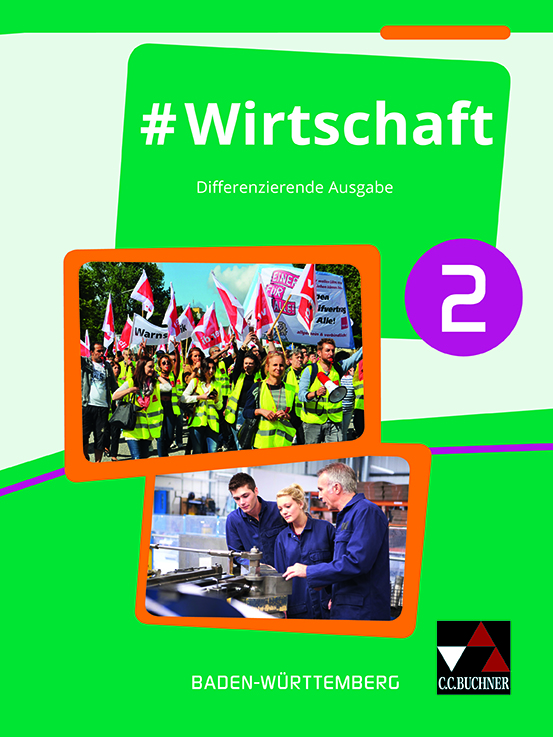 The "#Wirtschaft 2 – Baden-Württemberg" economics textbook is designed for intermediate-level secondary school children in Baden-Württemberg.
Image copyright: C.C. Buchner Verlag GmbH & Co. KG, Bamberg
---