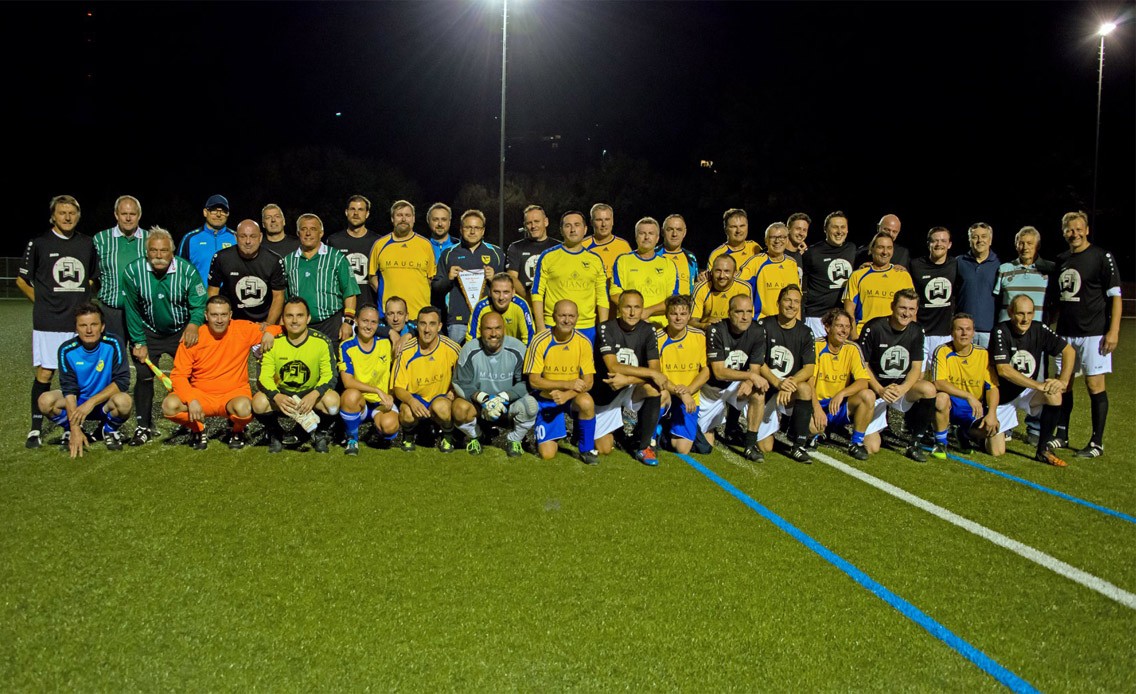 05/10/2018
elumatec AG
elumatec AG sponsors benefit football match in aid of seriously ill children and their families
On Monday 17 September at 7pm a special game of football took place at Phönix Lomersheim's ground in aid of the Lebensweg Family Hospice in Schützingen and the Sterneninsel Children and Young People's Hospice in Pforzheim. TSV Phönix Lomersheim hosted a team of high-profile former German footballers including:
1990 World Cup winner Guido Buchwald, Oliver Freund (Hannover 96, SC Freiburg), Eberhard Carl (Karlsruhe SC, Stuttgarter Kickers), Michael Wittwer (Karlsruhe SC, FC Nöttingen), Dubravko Kolinger (Karlsruhe SC, St. Pauli), Rainer Krieg (Karlsruhe SC), Sascha Boller (SV Scholz-Grödig, Greuther Fürth), as well as Sky Germany presenter Sebastian Hellmann.
The benefit match is the brainchild of Michael Stelzer, and elumatec AG's donation has made it one of a number of partners for the project.
"We are an international company that has never forgotten its regional roots. Tradition, awareness of our responsibilities and high levels of commitment have always been core elumatec values that shape our relationships with our customers and form a major part of our company philosophy. So we are delighted to support the important work of these hospices and to help bring some relief to the often difficult and cost-intensive daily lives of these seriously ill children and their families from the region", says Ralf Haspel, CEO of elumatec AG.
---