10/12/2018
BAU 2019 - Preview
SBZ 628 S and more: elumatec showcases all-round customer-oriented product range at BAU 2019
Mühlacker. With a profile machining centre featuring all the important basic features, future-proof digital solutions and Voilàp Digital as a co-exhibitor, elumatec AG's trade fair programme has a bit of everything. From 14 to 19 January, the global market leader will be showcasing machines for processing aluminium, plastic and steel profiles at the BAU 2019 trade fair in Munich, where visitors can come to Stand 502 in Hall C1 to discover demand-oriented, high-performance solutions for their business.
An overview of trade fair highlights:
Special anniversary SBZ 151 Edition 90 profile machining centre model: the all-rounder sustains its success. Thanks to a new design and optimized control system, the SBZ 151 has been enthusiastically welcomed by users across a variety of industry sectors, so it remains in the product range in elumatec's 91st year.
New for 2019 – the SBZ 628 S: the SBZ 628 XL's little brother is a money-saving option which nonetheless gives users all the important features they need.
New SBZ 1xx with 3 axes as an expansion for entry-level machining centres, with new control and regulator technology.
DG 244: the all-round double mitre saw makes sawing tall and wide profiles child's play, and profiles can be cut without the need for support blocks.
Voilàp Digital, whose virtual sales rooms create new opportunities for manufacturers and customers, joins elumatec as a co-exhibitor for the first time at BAU 2019.
elusoft / eluCloud / eluCad 4.1: innovative software solutions for machine control and collection and analysis of machine data pave the way for Industry 4.0.
Every two years over 250,000 experts and specialists from around the world gather at BAU in Munich to exchange ideas on the future of construction, with 2,100 international exhibitors showcasing innovative systems, materials and new products from the sector in an area covering 200,000 square metres. The signs point towards growth – but that brings new challenges with it too: "Our customers have to be able to respond quickly and flexibly at all times. An extremely wide variety of profiles with ever more complex demands and ever shorter deadlines require quick manufacturing times. To offer our customers solutions which meet their needs, we consistently develop and improve our machines in line with the requirements of our users around the world", explains Ralf Haspel, CEO of elumatec AG.
At BAU 2019 elumatec will showcase its innovations designed specifically for current industry requirements. Construction sector visitors can see for themselves what that means at the company's 366m2 stand, where alongside the machines on display Voilàp Digital will be demonstrating its virtual sales rooms for manufacturers and customers.
SBZ 151 Edition 90: the special anniversary model with advantages old and new
The anniversary edition of the 5-axis centre SBZ 151 was launched in 2018 and continues to capture the imagination. It has impressed customers and users with its all-round capability and wide range of efficient processing options for aluminium and thin-walled steel profiles, versatility which was demonstrated in the construction of the dome for the Louvre Abu Dhabi. And that's not all: the Edition 90 features the proven advantages of the all-rounder in a new, contemporary design, including a reconfigured hood and user interface, an updated control system and a new clamp concept. With processing lengths of between 6 and 30 metres, the SBZ 151 – including the Edition 90 – enables exceptionally long parts to be machined especially for industrial applications. All work operations, such as routing, drilling, tapping, thread milling, notching and sawing, are performed on the stationary profile bar, ensuring that the profile surfaces are handled as gently as possible. Clamps with height and width adjustments and quick-change support blocks enable optimal profile clamping and full exploitation of the machining possibilities, while an optional angle head also makes it possible to machine profiles from below, ensuring that they can be worked on from all six sides with a single clamping operation. The on-board tool magazine reduces the time required for tool changing, and the robust and low-wear direct drives also deliver impressive speed, enabling rapid acceleration and positioning of the machining assembly. Two separate work zones allow the machine to be used in shuttle operation, and as if all that were not enough, the SBZ 151 Edition 90 is "eluCloud" ready right from the start. In short, the high degree of automation and the advanced control technology featured in the SBZ 151 Edition 90 allow customer requirements in the metal construction industry to be met flexibly, quickly and accurately, guaranteeing the anniversary model its place in the elumatec product range as the company enters its 91st year.

The all-rounder redesigned, eluCloud ready and with a new-generation control system, ergonomic control unit and optimized clamping concept.
Image copyright: elumatec AG, Mühlacker
45 degree saws: the SBZ 151 has an A-axis pivoting range from -110° to +110°

Image copyright: elumatec AG, Mühlacker

The new clamp concept for the SBZ 151 enables easy adjustment of the clamp

width without requiring tools.

Image copyright: elumatec AG, Mühlacker
SBZ 628 S: the efficient alternative for the metal construction industry
The fully automated SBZ 628 XL pass-through centre has quickly become popular with users from the metal construction industry thanks to its ultra-high flexibility and process reliability in production, with almost 100 machines sold around the world since it was unveiled at the TechDays in 2015. The technology in the integrated rotation module remains unique in this form, allowing up to eight tools to be used in a single pass, and in 2017 the SBZ 628 range was expanded with the addition of an optional saw unit (XXL).
elumatec AG is now writing the next chapter in this success story with the SBZ 628 S, which offers customers an even wider range of user-oriented solutions thanks to a new version of the pass-through system. The SBZ 628 S is currently in the final testing phase of its development, and at BAU 2019 elumatec AG will present the S model to the public for the first time. The SBZ 628 XXL and SBZ 628 XL models allow users to manufacture doors, windows and curtain walls. By contrast, their little brother is designed for manufacturing doors and windows, with 4 router spindles arranged on the rotating ring and a downstream sawing unit for mitre cuts. This makes it an entry-level model which provides all the necessary basic features and offers great potential for elumatec's smaller, industrially-oriented metal construction customers, who get a low-cost entry-level machine and can choose from various expansion options depending on their applications and requirements.

Ultra-high flexibility and process reliability in production make the SBZ 628 XL pass-through centre a versatile all-rounder.
Image copyright: elumatec AG, Mühlacker
Greater flexibility: the four router spindles available in the machining module

allow profiles to be machined at any angle between 0 and 360°.

Image copyright: elumatec AG, Mühlacker

The 4-axis saw unit with a drive power of 5.5 kW allows continuously adjustable
mitre cuts between 0 and 360°.
Image copyright: elumatec AG, Mühlacker

The patented gripper system moves even complex profile cross-sections

into position for machining with precision and speed.
Image copyright: elumatec AG, Mühlacker

An external gripper places the machined profiles gently onto the outfeed conveyor.
Image copyright: elumatec AG, Mühlacker
1xx profile machining centres: consistent development to meet industry demands
The SBZ 122/75 5-axis profile machining centre is the current holder of the German Design Award, and the machine attains flexibility, speeds and acceleration values that have not yet been seen in this market segment. To ensure that this product remains capable of meeting customer demands, elumatec AG is currently working on a new 3-axis entry-level model for the 1xx range. The new profile machining centre will improve the range of entry-level products and allow elumatec AG to respond more quickly and efficiently to customer demands, as well as giving users even more options and a machine tailored to their needs. Be prepared for a surprise!
Innovative purchasing experience: Voilàp Digital joins elumatec as a co-exhibitor at BAU 2019
With its virtual platform for sales and marketing of windows and doors, Voilàp Digital has already won over a number of users in the industry. The digital company was founded in 2014 and, like elumatec AG, belongs to the global Voilàp Holding (formerly Cifin Holding). As a co-exhibitor at BAU 2019, Voilàp Digital will be showcasing its three different options for virtual sales rooms: Sight, View and Core. Digital realization offers manufacturers innovative options for displaying and selling their products and gives customers the unusual experience of seeing the product before it has been manufactured.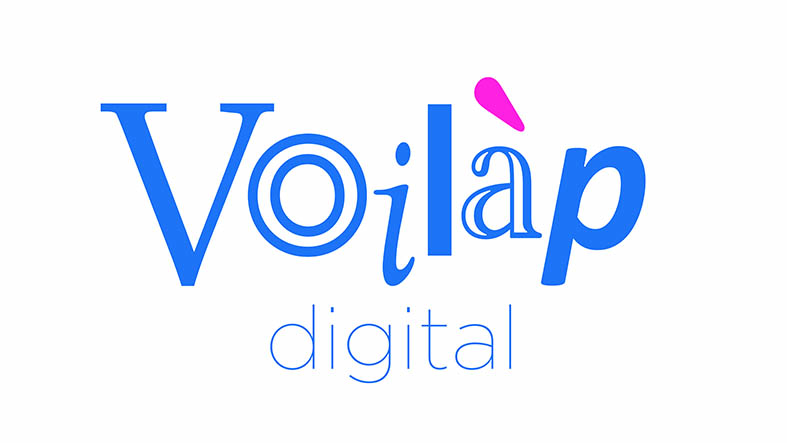 New co-exhibitor: Voilàp Digital will be represented at the elumatec stand at BAU 2019.
Image copyright: elumatec AG, Mühlacker
elusoft: reduce costs, safeguard operational readiness, optimize production
elumatec subsidiary elusoft will be presenting their eluCad 4.1 and eluCloud software solutions in Munich. Developed jointly by elumatec and elusoft, eluCloud is a solution for collection and analysis of machine data in order to provide manufacturers with information about potential optimization in active production, which lowers costs and safeguards the operational readiness of their machines. The data gathered by eluCloud and the real-time processing and analyses show what is currently taking place in production and what has already been accomplished. Machine, part and production data is captured by eluCloud, paving the way for Industry 4.0, the Smart Factory and the Internet of Things. The eluCad software used in work preparation allows users to configure their profile machining centres and write programs without having to use programming languages. We will present the latest version (4.1) of the software at the trade fair.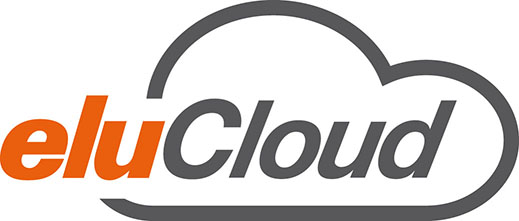 Data power for efficient workflows and cost reductions: eluCloud provides information on potential optimization measures of its own accord.
Image copyright: elumatec AG, Mühlacker
About elumatec AG
elumatec AG is a global leader in the manufacturing of machines for processing aluminium, PVC and steel profiles. With its extensive product range, the company covers the entire spectrum of applications from small craftsman's businesses to industrial profile processors. Custom-designed and modular machinery concepts provide flexible and individualized industry solutions for all groups of customers. The company, which is headquartered in the Swabian town of Mühlacker and was founded in 1928, has subsidiaries and dealers in more than 50 countries, employs over 700 people worldwide and achieved consolidated sales of over 130 million euros in 2017.
---