21/05/2019
FIT Show 2019
AFTER THE FIT SHOW
The glazing industry puts an enormous amount of effort into the FIT Show. Afterwards, you can almost feel the suppliers taking a collective intake of breath, but for many, that's not possible. Their product launches have attracted a lot of attention, they've generated many new leads and following them up is a priority. The excitement, the focus and the energy must continue even though the stands are being taken apart.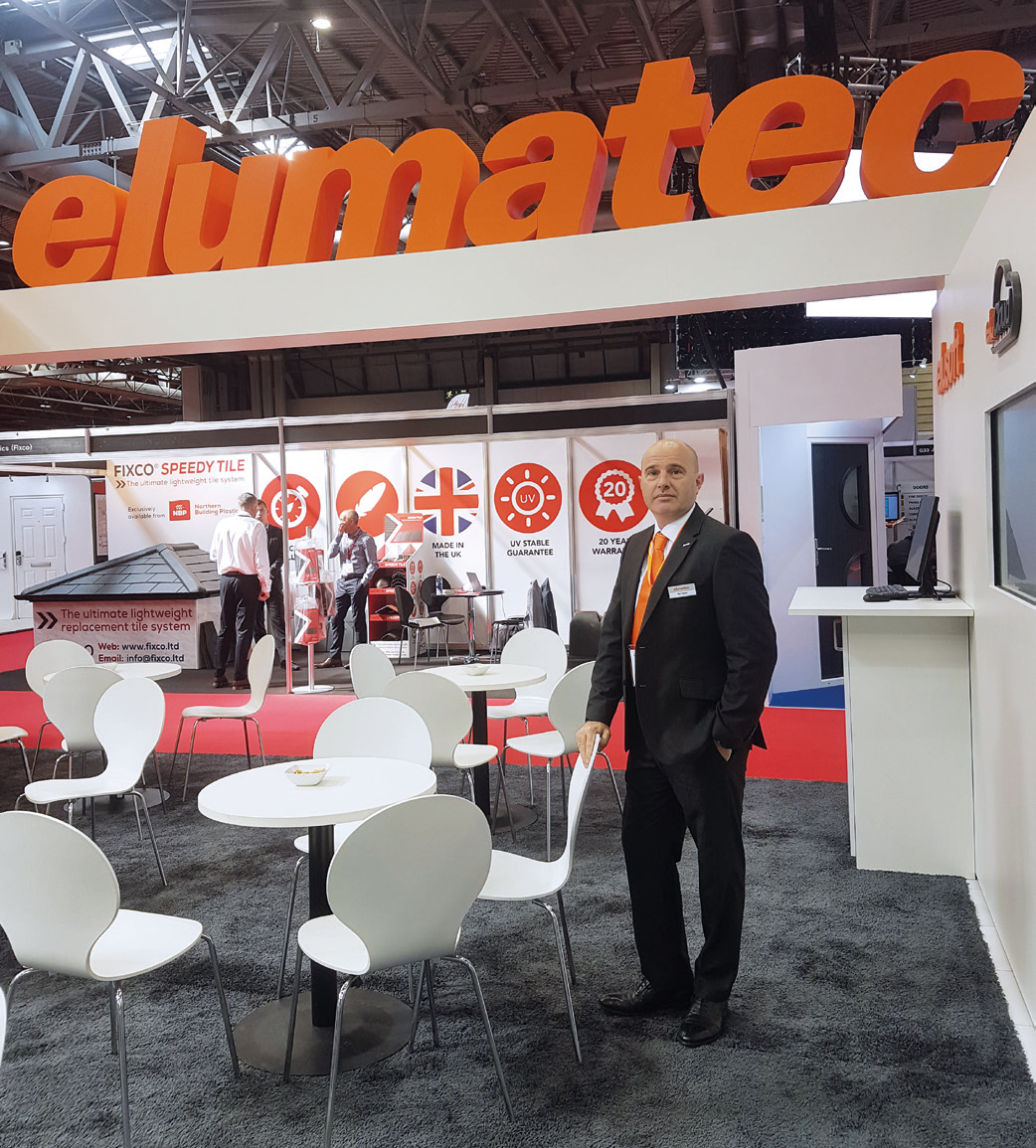 I know how that feels. This year was my first experience of FIT Show but there have been many other major trade fairs over the years, and I believe that for enthusiasm – and for the buzz – FIT Show rivals anything else.
Maybe it's the nature of an industry where many started as individual traders and built major fabrication businesses through sheer hard graft and dedication. Maybe it's a feeling that the industry is on the cusp of exciting new times. Brexit might be dominating the talk at Westminster and in the media, but on the country's shop oors and in meeting rooms, people are getting on, making sales, launching products, creating new partnerships. There's no lack of belief in a positive future – whether Britain is inside or outside of the EU.


We'd decided this year to exhibit at the show in a relaxed, low-key way. The hard sell had no place in this approach, and I, for one, enjoyed getting into frank discussions with people who stopped by the elumatec stand. We discovered more about the industry's needs by listening rather than shouting about our own wares, but we still collected a lot of very promising leads, some orders and plenty of enquiries that we're busy following up.

I was lucky and managed to spend the time to attend a couple of seminars. I met fellow engineers and apprentices just commencing their glazing NVQs. I discovered new innovations, ideas that ranged from the practical to others that I fear may be doomed. I came away from the show with more insights, more names and numbers, more views of the sector than I could digest overnight. Even now, almost a month on, I'm still recalling conversations, making
phone calls, following things up, discovering challenges and solutions.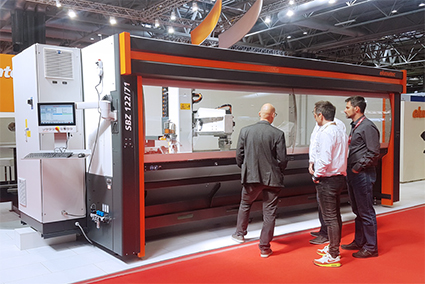 In the past FIT Show has taken place every couple of years, but the event is growing, and organisers have taken the decision to make it an annual event. I've already got the dates in my diary – 12–14 May 2020 – but next year, I'll be experiencing the show as a visitor, and I'm looking forward to seeing what it's like from that perspective.
I'll see you there.
---
elumatec United Kingdom Ltd.
Unit 1 Integra
Thornton Chase
Linford Wood
Milton Keynes
MK14 6FD
tel.: +44 1908 580 800
fax: +44 1908 580 830
sales@elumatec.co.uk
www.elumatec.com